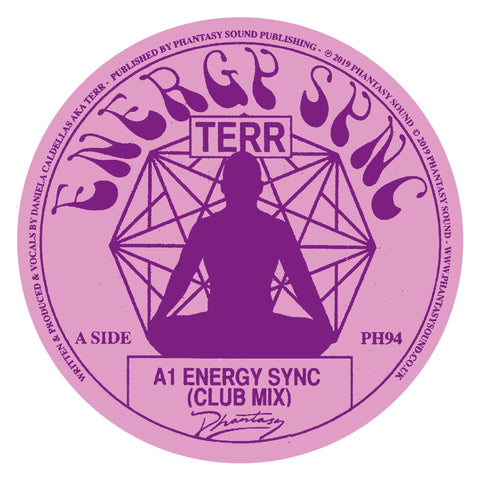 RELEASE
Terr - Energy Sync
LABEL:
Phantasy Sound
Media Condition: Mint
Sleeve Condition: Mint
Returning for her second release on Phantasy, Terr captures further dancefloor magic on the blistering 'Energy Sync'.
Following the success of 'Tale of Devotion', the Brazilian-born, Berlin-based producer continues to distill her exquisite instincts into an irresistible single that blends electro and disco influences with flawless song writing.
Built around a heartfelt and vulnerable refrain, the 'Club Mix' takes just seconds to explode into a wide-eyed anthem in waiting, maintaining pure ecstasy and cascading energy until it's final, sensual modulation. On the contrary, Terr transforms the track into a wistful, weightless electro-pop moment for the 'Original Mix', building a slower if no less celebratory groove around her own vocals, which also feature as an acapella.
Add to cart