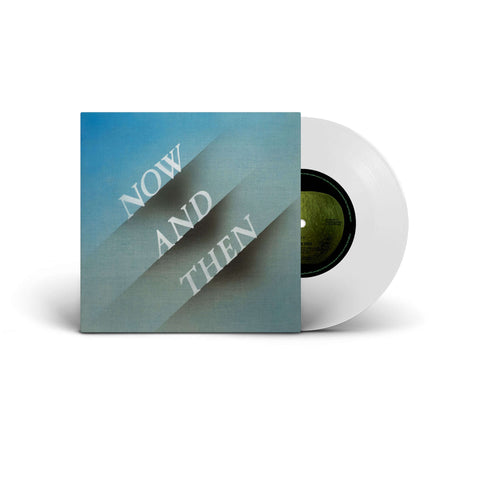 RELEASE
The Beatles - Now and Then (7" Clear Vinyl)
LABEL:
Apple Records
PRE-ORDER ITEM
Expected in stock between 3rd - 10th November
PLEASE ORDER PRE-ORDER ITEMS SEPARATELY FROM IN STOCK ITEMS IF YOU WOULD LIKE TO AVOID DELAYS TO YOUR ORDER/S
"Now And Then" is the last Beatles song, written and demoed by John Lennon in the mid/late 1970s. With John's voice now pristine in the mix, "Now And Then" features elements from the 1995 sessions including George Harrison's guitar parts, and vocal and instrumental parts recorded by Paul McCartney and Ringo Starr in 2022, along with a new arrangement for strings. Produced by Paul and Giles Martin, "Now And Then" is the last song recorded by all four Beatles, a powerful and fitting finale for the band's timeless recordings.
The Beatles' double-A-side single for "Now And Then" and "Love Me Do" pairs the last Beatles song with the band's first UK single. Powerful musical bookends to The Beatles' recorded canon, both songs are also featured in the expanded Anniversary Editions for 1962-1966 ('The Red Album') and 1967-1970 ('The Blue Album').
Add to cart