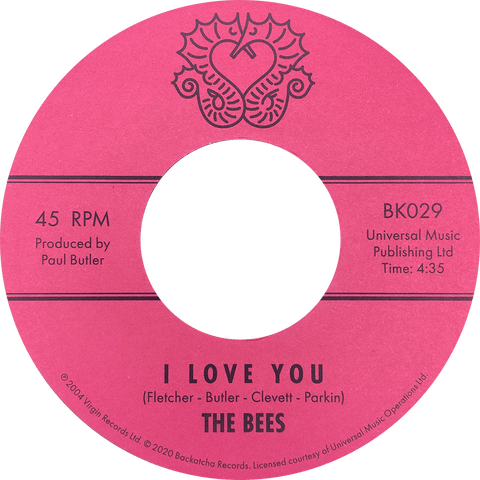 RELEASE
The Bees - I Love You
LABEL:
Backatcha Records
Media Condition: Mint
Sleeve Condition: Generic
Available now on 45 single with vocal c/w instrumental versions via Backatcha Records.
Originally sent out as an elusive limited mail-order single on Valentine's Day in 2004, The Bees 'I Love You' has since been described as a 'modern Chicano oldie', a testament to the songs yesteryear style soul ballad status. Penned at their Steam Rooms homebase in Ventnor, Isle Of Wight, Bees' songwriter Aaron Fletcher reminisces on making the record.
Add to cart