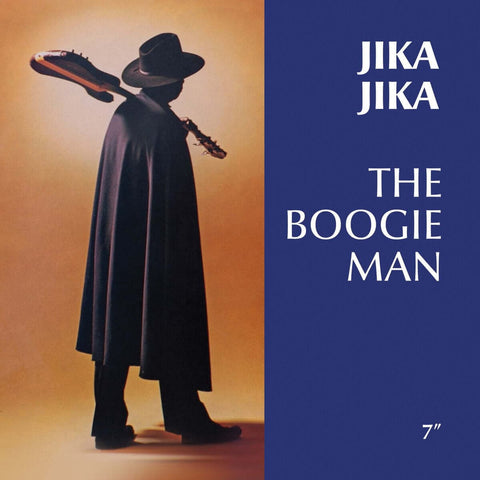 RELEASE
The Boogie Man - Jika Jika
LABEL:
Vive La Musique
Media Condition: Near Mint
Sleeve Condition: Near Mint
Vive La Musique is proud to bring you a holy grail reissue featuring South African artist - the late great Sipho Gumede - in his 'Boogie Man' guise and prolific producer Greg Cutler, who worked on over 300 records in the 70's and 80s'.
'Jika Jika' is an audaciously sassy version of Grandmaster Flash's 'The Message'. A Linn drum machine and funk synths recreate the feel of the hip hop masterpiece, and Sipho Gumede's theatrical vocals and groove-heavy bass, backed by an infectious female chorus, bring a whole new dimension of South African roots and soul to the cut. 
The flip sees a jazzy synth taking the lead over a gritty version of the instrumental for an even sleazier experience. Recorded at Hugh Masekela's famous mobile Battery Studios in Botswana, an essential space for black South African musicians during apartheid, the original vinyl release is highly in demand and almost impossible to find.
The release has been carefully remastered for this official reissue, which comes in a beautiful colour sleeve, based on the original artwork.
Add to cart