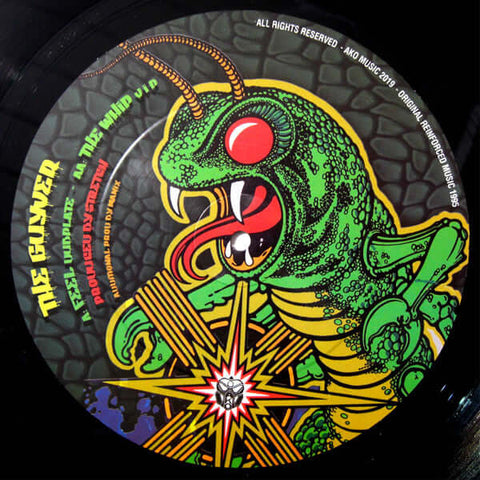 RELEASE
The Guyver - Feel Dubplate / The Whip (VIP)
LABEL:
AKO150 Arcade
Media Condition: Near Mint
Sleeve Condition: Near Mint
AKO Arcade brings you two very personal plates from Stretch and the Reinforced 1995 archive. The VIP's to The Guyver's first mini-album, 'FEEL' has a more dancefloor vibe to it and a lot more of the vocal before the switch halfway through that will have you doing the gun finger signal. 'The Whip' has been a personal tune to a lot of people and a track that has been requested for a repress so we went one better and agreed to let the VIP or alternative version that was close to being on the mini-album. We like you will enjoy the different take on it with additional breaks, edits and a different bassline.
Add to cart