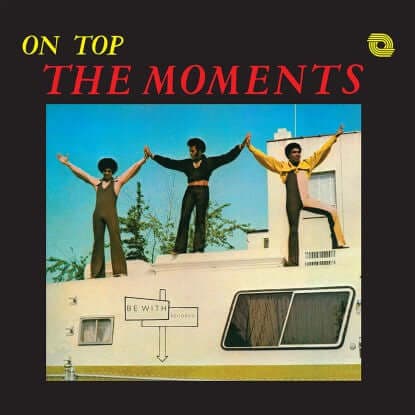 RELEASE
The Moments - On Top [Warehouse Find]
LABEL:
Be With Records
WAREHOUSE FIND
The Moments' On Top is a perfect example of symphonic soul. Amongst true heads, this is considered the most valuable of all their albums; an original copy of this LP, if you can find one, starts at around $75. Alongside contemporaneous acts from the early 70s - The Chi-lites, The Stylistics, The Delfonics, The Futures, Blue Magic and The Main Ingredient - The Moments exuded all that was compelling about deep, harmony-drenched, string-laden soul.
The standout here is undoubtedly "To You with Love", a floating, tender ballad sung by Harry Ray that features the group's patented handclap-tambourine combo, sweetly repetitive strings, serene guitar and gentle piano. It was famously sampled by J Dilla for "Last Donut Of The Night" - the gut-wrenching finale to his seminal Donuts.
Concentrating solely on its sampled history would do The Moments a huge disservice, but its crucial appearance at the climax of Donuts directed fresh generations of pre-disposed soul fans to the absolute canon. Judged entirely on its merit, it's one of the most heart-breaking songs of any decade and worth the price of admission alone.
It's the sweetest, most goose-bump inducing 3 minutes of aural bliss you're ever likely to be exposed to. If that wasn't enough, On Top spawned two minor R&B hits: "All I Have" and "Lucky Me", each featuring Billy Brown's ice-melting falsetto. Opener "All I Have" is a sumptuous introduction to the album. With melancholic, understated guitar licks, twinkling keys and heartbeat drums, it's a gem.
Add to cart