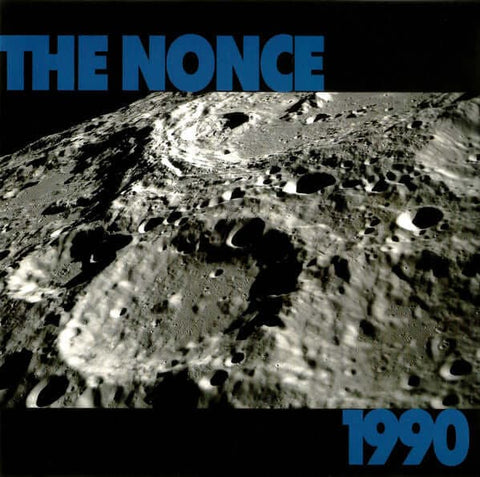 RELEASE
The Nonce ‎- '1990' Vinyl
LABEL:
Family Groove Records
WAREHOUSE FIND
The discovery and release of The Nonce 1990 is an important milestone recorded during the Golden Age of Hip-Hop. Recognized as innovators of the LA Hip-Hop Underground, The Nonce was formed by two 17- year olds; Nouka Basetype aka Sach and the late Yusef "Afloat" Mohammed.
As The Nonce, the duo was part of the Project Blowed collective. Just after high school graduation in 1990, the young duo was given the chance to go into a professional studio. Their dreams of a record deal were soon dashed after the production company raised objections to their artistic choices. Unwilling to meet the demands, The Nonce walked away from the project, leaving behind the masters of the very tracks that make up The Nonce 1990.
Daniel Borine, of the independent Family Groove label, discovered the lost material for this album in 2017. Borine rescued the master tapes from the studio where they were first recorded and subsequently misplaced, (but not forgotten), since 1990. Sach had assumed the tapes were destroyed or thrown in the dumpster bin.
These 14 rare tracks by The Nonce predate their critically acclaimed 1993 single, Mix Tapes and the classic World Ultimate from 1995. Borine returned the found tapes to Sach with the idea to mix multitracks from the 2" tape master tapes and issue the album. The goal was to preserve the original sound from the era in which it was created. For that, they turned to producer and recording engineer, Kamal Humphrey of Flying Carpet Studios in Redondo Beach.
Humphrey mixed the tracks on the SSL console that had belonged to legendary 1980's producer, Maurice Starr and to Atlanta's LaFace label of Outkast, TLC and Usher fame before reaching Humphrey's Flying Carpet Studios. What was once thought to be lost forever is now preserved for generations.
Add to cart