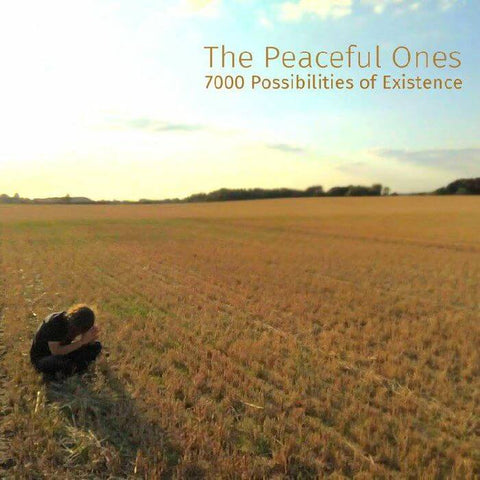 RELEASE
The Peaceful Ones - 7000 Possibilities Of Existence
LABEL:
Spirit Wrestlers
Media Condition: Mint
Sleeve Condition: Mint
A double album of sumptuous, expansive downbeat luxury written by Pete Woosh - one half of the celebrated duo Digs & Woosh and Nottingham's DIY collective - with Andy Riley (Toka Project, Inland Knights) during the illness which would eventually claim Pete's life. Given the background of its creation, it's a blissfully peaceful and optimistic sounding collection.

The chilled disco/house hypnotism of 'Keep Yr Shape' and 'For Your Love', all slinky, hazy vocals and headnodding back room hedonism, are obvious highlights, but more reflective moments like 'Piano Fades' make this into a varied and enduring 'proper album' listen rather a mere collection of tracks.

All profits will go to the Spirit Wrestlers foundation, founded in honour of Pete's memory and devoted to good causes in his hometown of Nottingham.
Add to cart