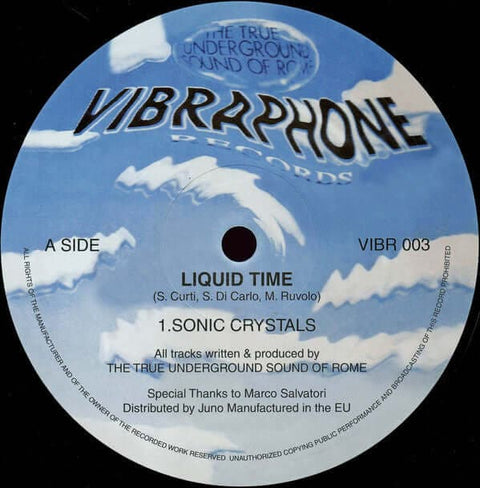 RELEASE
The True Underground Sound Of Rome ‎- Liquid Time (PRE-ORDER)
LABEL:
Vibraphone Records
PRE-ORDER ITEM
Expected in stock between 12th - 26th February
PLEASE ORDER PRE-ORDER ITEMS SEPARATELY FROM IN STOCK ITEMS IF YOU WOULD LIKE TO AVOID DELAYS TO YOUR ORDER/S
REPRESS ALERT: Despite only a few releases, the electronic deep house sound of Vibraphone Records and the production team behind it, had a major impact on the international 1990's dance scene. The original 90's vinyl are now considered precious collectors items. Revitalized by an increasingly new young audience interest, this label has reached a cult status and it has now been re-launched via Juno Records. For the first time in twenty years TTUSR has produced three new exclusive tracks which will be included on this 12" EP entitled Liquid Time.
 Vinyl, 12", Reissue
Add to cart