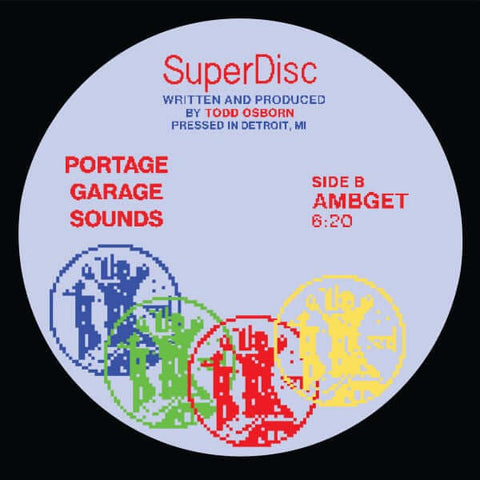 RELEASE
Todd Osborn - SuperDisc
LABEL:
Portage Garage Sounds
Media Condition: Near Mint
Sleeve Condition: Near Mint
For over 20 years, Todd Osborn has been a permanent fixture in music, touring internationally at music festivals, warehouse raves, gabber parties in fields to giving lectures at Red Bull Music Academy and in turn hosting the most diverse programme on Red Bull Radio. To boot? Todd Osborn opened the best record store in the USA, in Ypsilanti, MI.
Add to cart