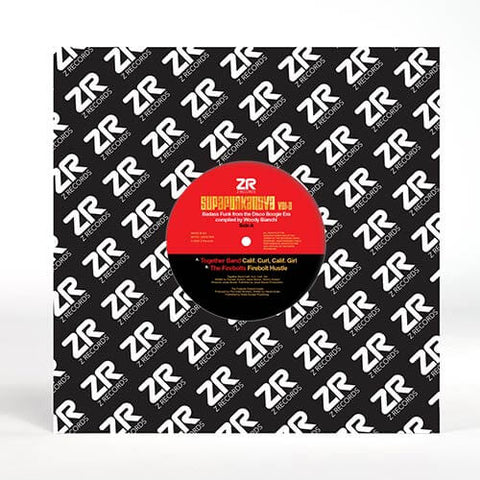 RELEASE
Together Band / The Firebolts - Superfunkanova Vol 3
LABEL:
Z Records
Complimenting the release of the new Supafunkanova Vol.3 album by Woody Bianchi is this extremely badass 7" for all those that like it at 45. Two very rare, choice cuts from the album, one of which doesn't feature on the Vinyl version of the Compilation.
 
First up is the Together Band with their falsetto boogie funk track 'Calif. Curl, Calif. Girl' sitting somewhere between Slave & One Way with it's killer guitar groove, disco toms and synth swells.
 
On the flip is The Firebolts - Firebolt Hustle an extremely hard to find cut on 7" featuring legends such as Bernard Wright and Barry Johnson. A pure badass Funk track from the Disco-Boogie era indeed!
Add to cart