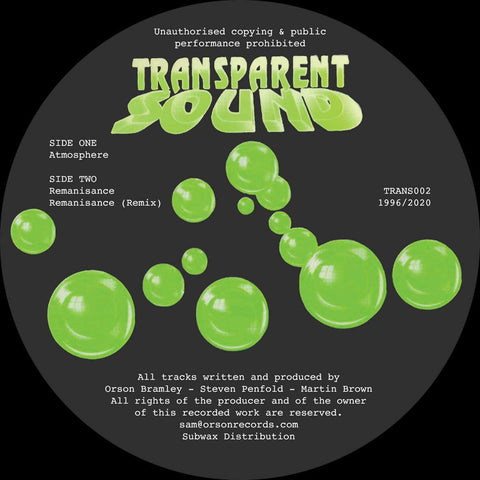 RELEASE
Transparent Sound - Atmosphere / Remanisance
LABEL:
Transparent Sound Recordings
Having returned last year with a flurry of releases, Transparent Sound Recordings returns in 2020 with an overdue reissue of Atmosphere/Remanisance.
Originally released in 1996, the A1 offers a raw, no nonsence acid electro workout.
The B1 gives us a taste of that unforgettable Transparent Sound Groove and features dreamy synths and lush pads alongside an effective drum workout. The B2 features a hard hitting four to the floor remix featuring an unforgiving acid line throughout.
Vinyl, 12", EP
Add to cart