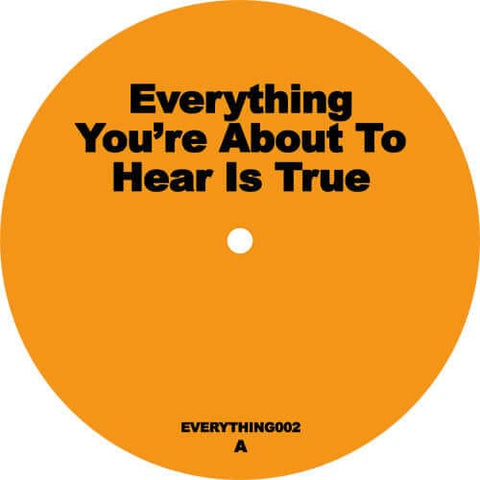 RELEASE
Unknown Artist - Everything You're About to Hear Is True EP2
LABEL:
Everything You're About To Hear Is True
The second EP from this mysterious edit series and they definitely don't disappoint!
 
On the edit block this time... Tropical Jazz funk, African boogie, killer lost female AOR, & a Rare Gospel meets Street Soul cut. The first EP sold out fast so don't sleep on this one folks!
Add to cart