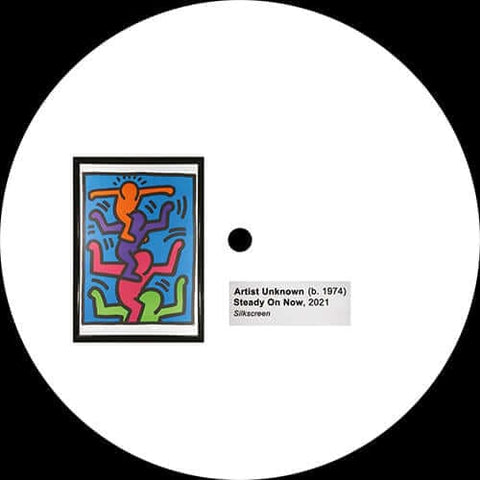 RELEASE
Unknown - Steady On Now
LABEL:
Gallery
It is safe to say, the Gallery's exhibitions have become a date in the calendar you do not want to miss. Not dropping the brush on this one, their third private view is their biggest to date.

Two outstanding displays of artistry and retouching skill shrouded in mystery to this very day. A private collector however, who just so happens to moonlight as every DJs favourite DJ, did manage to acquire both pieces a while back and has been letting all hell break loose on the dancefloor with them ever since.

Many have clamoured to get their hands on these works, few have succeeded. Now the Gallery has them up for auction, but be quick, they won't be around forever.
Add to cart