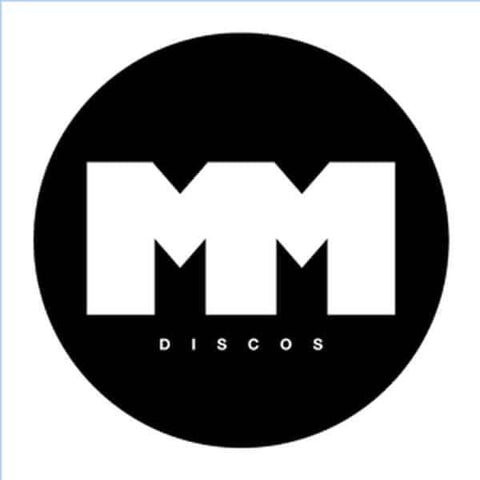 RELEASE
V/A - MM Discos 01 (PRE-ORDER)
LABEL:
MM Discos
PRE-ORDER ITEM
Expected in stock between 12th - 26th February
PLEASE ORDER PRE-ORDER ITEMS SEPARATELY FROM IN STOCK ITEMS IF YOU WOULD LIKE TO AVOID DELAYS TO YOUR ORDER/S
Vinyl Only ! MM Discos originally emerges from the passion of two friends who share the same fondness for records made just of vinyl, after years spent hunting, collecting and spinning them. This is driven by the intention of bringing to light the work of talented newcomer artists.
MM Discos is born with no musical prejudices whatsoever but undoubtedly influenced by a certain mix of genres in which one can identify, among others, Disco, Synth-Pop and Italo. Our first track is a groovy Edit, produced back-to-back by notorious Akirahawks, Capo di Tutti I capi of the Berlin scene and House Mannequin's frontman, and Enzino, responsible of his own editions at Encino's Rec. and one of the most significant representatives of the Balearic sound around the world.
The second cut is brought to you by the enigmatic MSMCI, who has masterfully deployed all his skills to put together a killer House track drizzled with soft-spoken vocals that carries the listener to an evocative world of Daiquiris, palm trees and girls in bikini. On the B-side, Marvin & Guy coming hard after a series of successes on Hivern Discs and Young Adults, combining Synth-pop and Italo crystalising in a Nordic 80's-influenced Edit ready to rock the dance floor.
And last but not least the ultimate Edit produced by Just John. The ineffable producer from JohnWaynes, well known for his works for Mule Music, Endless Flight and Let's Play House, delivers an inspired self-righteous hymn for Italo Disco ready to become and instant cult classic.
Vinyl, 12", Repress
Add to cart