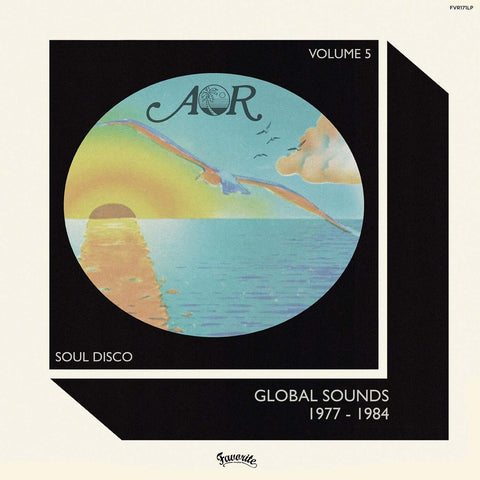 RELEASE
Various - AOR Global Sounds (1977-1984) Volume 5
LABEL:
Favorite Recordings
Favorite Recordings and Charles Maurice proudly present the 5th edition of the AOR Global Sounds compilations series: 8 rare and hidden tracks, produced between 1977 and 1984 in various parts of the world. Started in 2015, the AOR Global Sounds series was born from the will of Charles Maurice (aka Pascal Rioux) to share his longtime love for the AOR and WestCoast movement and highlight its influence for many artists in the late 70s and early 80s. In this 5th volume, he selected again highly forgotten productions, deeply infused with Disco and Soul flavors.
Half of the compilation's tracklist is naturally coming from the US, homeland of this music style, while the other half is made of productions from all over the globe, from France or United Kingdom to Venezuela. And for most of these beautiful songs, it came from artists and bands rather unknown and often released as private press.
Often, these records will have a special story, sometimes they're just part of the universal quest of finding true love. Nonetheless, they all carry a wide range of emotions magnified by the music.
Vinyl, 12", LP, Compilation, Reissue, Tip-on Sleeve
Add to cart