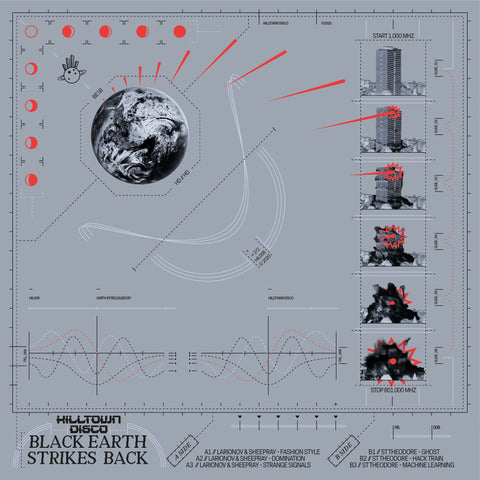 RELEASE
Various - Black Earth Strikes Back
LABEL:
Hilltown Disco
Hilltown Disco welcomes St. Theodore, Larionov & Sheepray to the label in a Russian affair, proudly presenting 'Black Earth Strikes Back'.
'Black Earth Strikes Back' is a twisted tale of two-halves – the story of unrest, a battle of the dark, cryptic underbelly looking to overthrow normality, fused together with the outer-core of electro.
Larionov and Sheepray stand for the A-side and take the reins with 3 tracks of warm bleeps, gentle electro beats with elements of sci-fi funk and aspects of italo.
St. Theodore supplies the mechanics for the B-side with three tracks filled with murky, rumbling analogue bass, with piercing acid-lines seeping through.  Music that is geared for the dancefloors of the future.
Vinyl, 12", EP 
Add to cart