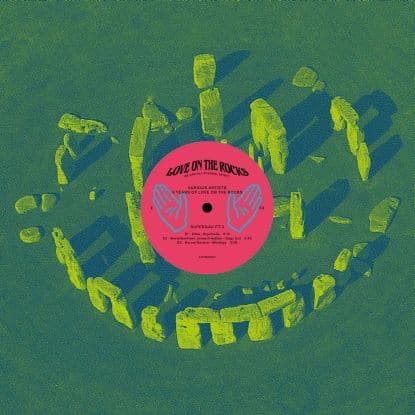 RELEASE
Various - Supergau Part 3
LABEL:
Love On The Rocks
Media Condition: Mint
Sleeve Condition: Mint
Paramida made her name as an integral part of the new Berlin school of DJs embracing a more expansive sound, a charismatic and eclectic idealism beyond the steady, straight-forward pulse of house and techno. Following five years at the city's diverse OYE Records store, and alongside an international schedule of DJing, she has spent the previous five crafting her Love On The Rocks label in that same generous spirit.
Now, with half a decade passed, she has called upon many of the label's previous associates, alongside some new faces, to curate a five-disc compilation produced upon the adventurous and personal principles upon which the label was founded. The title of the collection is 'Supergrau', which Paramida explains to mean, "A disaster beyond all expectations". It's a typically pithy title for a label that's found a unique groove between dancefloor fulfillment and surprising turns, keeping it's dedicated buyers and open-minded DJs on their toes, just as Paramida likes it. Still, it hasn't always been easy.
Add to cart