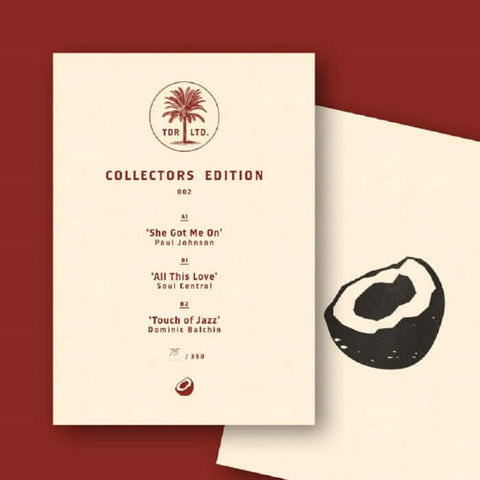 RELEASE
Various - TDR LTD 002
LABEL:
Tropical Disco Records LTD
Following on from the success of our debut release with Tropical Disco Records offshoot imprint TDR LTD the 'Collectors Edition 12" Vol. 1' we are very pleased to announce Volume 2 of the series. Mirroring Volume 1 you can expect tried and tested dancefloor gold side by side with exciting hot off the press originals.

Again this hot 12" is a limited press of 350 copies on heavyweight 180gr vinyl packed in kraft outer covers and black inners. A hand numbered insert with a wax stamped seal of the logo, a muslin bag containing a new collection of stickers and a new pin badge making this record a serious collectors cut.
Add to cart