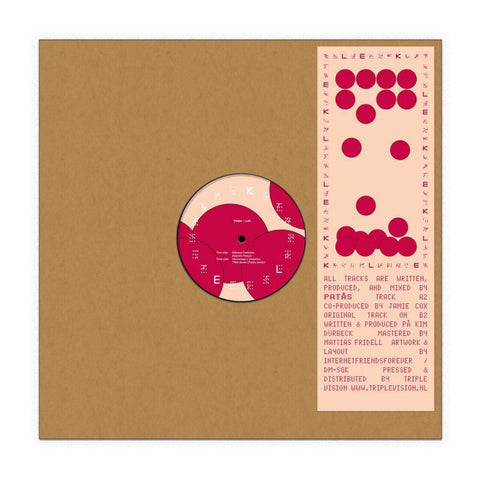 RELEASE
Various - Lek
LABEL:
LEK
PRE-ORDER ITEM
Expected in stock between 2nd - 16th December
PLEASE ORDER PRE-ORDER ITEMS SEPARATELY FROM IN STOCK ITEMS IF YOU WOULD LIKE TO AVOID DELAYS TO YOUR ORDER/S
Patås premieres his new label LEK with 4 tracks toying around in the Techno/broken beat spectrum. "Måsans dødsleie" (Måsans deathbed) starts the EP following the last journey of Måsan, a character that everybody knows; the one guy in every group of friends that just cant stop partying, the re-uper to re-up them all.

Glitchy percussion, freaky synthriffs, and a heart monitor guides him all the way to the great beyond. Ethereal "Atlantic Potion" (made in collaboration with Canadian Jamie Cox) closes the side out with its cold lushness. On the other side the theme music from Final Fantasy 6 gets reharmonized and redrummed in "Hommage a Uematsu", for some guaranteed nerd chills to all you JRPG clubbers.

Last track "TMA 4ever (Patås remix)" turns Kim Dürbecks epic ambient tune into a broken beat journey with accompanying bird sounds and hectic percussion.
Add to cart