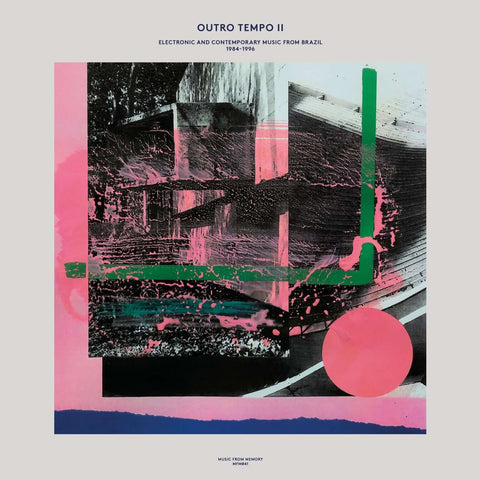 RELEASE
Various - Outro Tempo II
LABEL:
Music From Memory
Media Condition: Mint
Sleeve Condition: Mint
Outro Tempo II: Electronic and Contemporary Music from Brazil, 1984-1996 is the second installment of Music From Memory's Brazilian series. This volume picks up where the first Outro Tempo left off, shedding light on a new wave of experimentalism that emerged in Brazil in the late 1980s and 1990s. The twenty tracks collected uncover another area of Brazilian music that looked to the future for inspiration. This time it drifts beyond the rainforest and into the pulsating heart of Brazil's great cities, where it meets a generation of young artists eager to radically change the face of contemporary Brazilian music. In Outro Tempo II the avant garde and pop worlds meld in a haze of percussion and electronics. It presents another uncompromising and magnetic reinterpretation of the limits of Brazilian music.
Outro Tempo II is compiled again by John Gómez and features original artwork by Alice Quaresma.
Add to cart