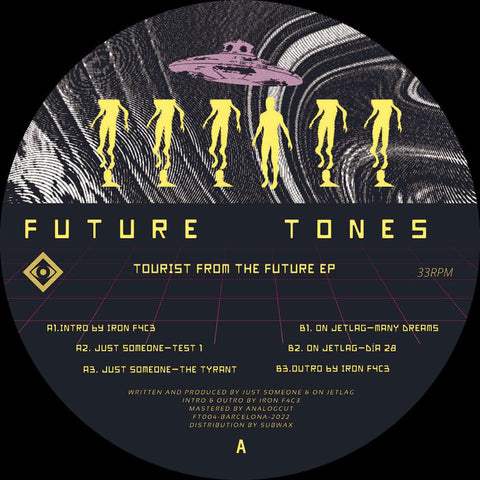 RELEASE
Various - 'Tourists From The Future' Vinyl
LABEL:
Future Tones
The Future Tones crew is back with 'Tourists From The Future EP', this time it's the turn for two of the co-owners (Just Someone and On Jetlag), and the intro & outro are done by the Barcelona resident turntablist Iron F4c3.
On the A side Just Someone delivers an hypnotic Tech House track with Test 1, and for the A3 comes with an electro breaky with the Tyrant.
B side comes On Jet Lag with two dancefloor Tech house tracks, Many Dreams and Día 28.
Add to cart