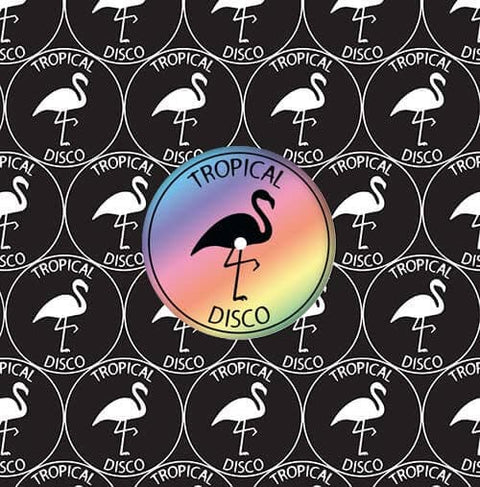 RELEASE
Various - Tropical Disco Records Vol 27
LABEL:
Tropical Disco Records
Tropical Disco Records open their 2023 vinyl account in triumphant form with Volume 27 of their well loved 12" series. Yet again they have successfully delivered a four track paean to the boundless dance-floor power of jazz infused disco. It's a sound which the label has very much made their own over the last half decade.
 
Opening proceedings is Scruscru, an artist whose immense rise to prominence has very much followed the same time-line as Tropical Disco. He is in glowing form here with vinyl opener 'Phunk U Do', a slinky hip-shaking 70's funk-fuelled disco bomb. Expect this one to set dancefloors on fire across the summer with it's swirling keys, James Brown-esque vocals and ferocious bassline.
 
Next up are Lance and Disco Strummer who keep the feel-good vibes topped up to full with 'Hey Amigo'. An ever so cheerful Latin bomb, it packs in happy-go-lucky vocal loops with brass stabs aplenty alongside a shoulder shaking bassline which will keep those floors grooving from dusk till dawn. If you want to unleash uncontrollable joy in your DJ sets, look no further.
 
Over on the Flip Tropical Disco's own Sartorial delivers a smokey sexy-as-hell vocal gem in the shape of 'Fly'. Merging 70's jazz licks with a powerhouse live bass, sublime sax solos a divine vocal and some serious scatt, this is a track that just exudes cool.
 
Closing out the EP in style is one of Mexico's finest disco proponents, Monsieur Van Pratt. On 'Journey' he deploys a huge brass section and percussive breakdown to serious hip shakin' effect. With guitar licks and synth stabs galore he has given this one both a ridiculously tight groove and bags of warmth. It's a winning combination.
 
Tropical disco have yet again unleashed another exquisite 12" showcasing their unique sound. You can expect to see this one hitting the heights of the vinyl charts in quick smart fashion.
 
Support across Mi Soul & House FM.
Add to cart