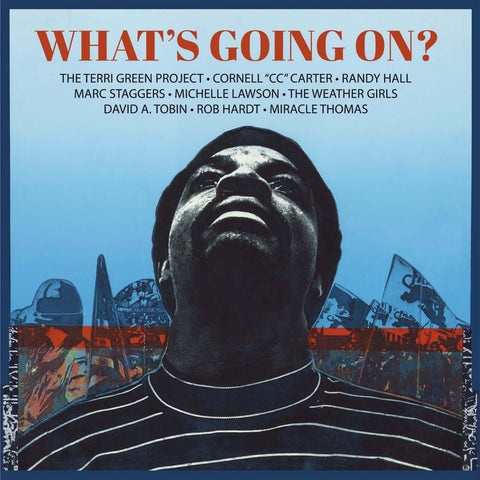 RELEASE
Various - What's Going On
LABEL:
Legere
"What's Going On"? When nine Independent soul artists join forces, the result is nothing less than an authentic, passionate, creative piece of music.
During a backstage chat between The Terri Green Project and Cornell "CC" Carter, they planned a duet together, long before shut downs and the pandemic, to speak on their frustrations and life experiences that shaped their professional and personal journeys, but they expanded that project to include several other Chart topping Independent soul artist including Cool Million band member Rob Hardt, soul crooner Marc Staggers, the velvet voice of Miracle Thomas, the UK's own soul queen Michelle Lawson, bigger than life persona and singer songwriter David A. Tobin, legendary guitarist, vocalist, producer Randy Hall, and disco queen Dynelle "Weather Girls" Rhodes, current member and daughter of the late Izora Armstead Rhodes. Toddi Reed and Terri Green joined forces to produce a vibrant classic soul mix that leans heavily on their usual "TGP" style.
With a soft bed of string arrangements, Toddi's splendid saxophone performance, and a tight bass performance from Thomas Steiger who also played on the last few number one hits for the band, the groove, surrounded by Toddi's orchestral arrangement leaves us feeling the 1970s influenced production.
Vinyl, 7", EP 
Add to cart