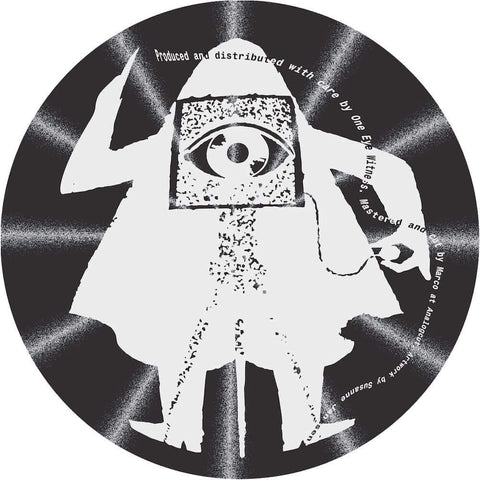 RELEASE
Various - WITNESS04
LABEL:
One Eye Witness
PRE-ORDER ITEM
Expected in stock between 17th - 31st March
PLEASE ORDER PRE-ORDER ITEMS SEPARATELY FROM IN STOCK ITEMS IF YOU WOULD LIKE TO AVOID DELAYS TO YOUR ORDER/S
More VA action as the series continues with another instalment. As is tradition at OEW, four heavy hitters grace the newest plate. Enlisting rising talents and familiar faces alike, the Witness surveys all, cherry-picking another clutch of intrepid dancefloor navigators for the label.

Asphalt DJ tees off with a shadowy, driving tripper. Flush with insistent throb and a spectrum of proggy flourishes, it's properly hypnotic fare. De Lichting member RDS, on the other hand, opts in favour of deep space projection. 'TH Only' is a pristine transmission; deep groove and widescreen scope primed to soundtrack imagined interplanetary expeditions.

Making nocturnal manoeuvres with a touch of grit, Hypercolour and Glass Table co- founder Ste Roberts goes off on another tangent entirely. 'Tune Pitch Decay' is as dusky as it is propulsive; tough and cavernous for the duration. Made of uneasy soundscapes and half-time, rolling drums, Amsterdam local Tammo Hesselink finally rounds things off on an abstract, downtempo tip.
Add to cart