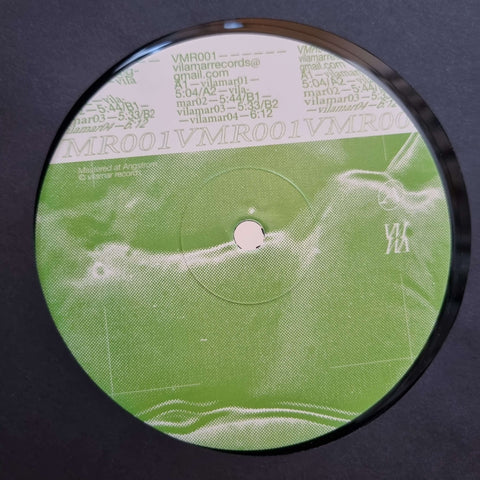 RELEASE
Vilamar - Vilamar EP 01
LABEL:
Vilamar
Media Condition: Mint
Sleeve Condition: Generic
Vilamar finally step out from the shadows with a debut of rigo- rously sustained bass pressure. The product of endless smoke- filled studio sessions in Lisbon's industrial Eastside, each cut is imbued with the contrasting glint and grime of the nearby river port.
Whether it's the earthy breaks and grinding half-step of the A-side or the water-drenched dub and dnb on the B, Vilamar take a wrecking ball to the monotony of the club, breaking a new path out into the rave jungle beyond.
Add to cart