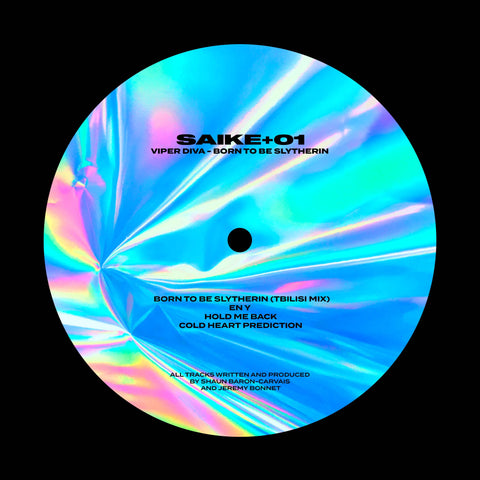 RELEASE
Viper Diva - Born To Be Slytherin
LABEL:
Saike
After introducing Hadone to the scene with his Defining Persuasion EP on Taapion last year, Shlømo once again teams up with him to create their most exciting project to date: Viper Diva.

More than a regular collaboration, the French duo featuring Shlømo & Hadone is a fuse between 2 generations of producers bound to deliver a timeless and unique output, unleashing their mind-crushing energies at the service of the Dancefloor.

It all comes down to 3 simple words to define their style : thrusty, anthemic, techno.
Add to cart