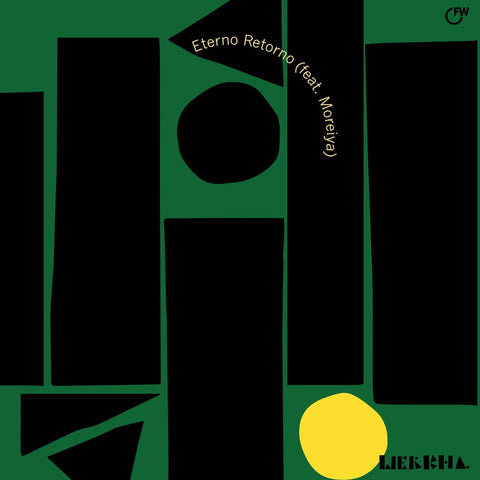 RELEASE
Werkha - Eterno Retorno / In Saint-Gilles
LABEL:
First Word Records
First Word Records is very pleased to bring you more music from Werkha!
Following on from his EP 'The Rigour' from early 2020, the Mancunian musician dropped a little taste of his new material late last year in the form of single 'Battered Mars Bar' and limited cassette 'Beat Tapestry'. Now we have a double aa-side single featuring two cuts from his forthcoming album 'All Werk Is Play'.
'Eterno Retorno' features the glorious Portuguese vocals of Moreiya, gliding across Werkha's uniquely skippy bruk vibes, with squelchy bass stabs and delicate guitar strums in tow.
'In Saint-Gilles' keeps the tempo up, cleverly switching between a 4/4 and a half-time rhythm. This one bringing more European vibes with the talents of DJ/Producer Le Motel from Belgium also behind the boards.
Both tracks have already been shown support from the likes of AtJazz & DJ Paulette.
Werkha hails from Manchester and has been releasing music for a decade, collaborating and remixing artists such as Quantic, Bryony Jarman-Pinto, Marcos Valles and Andrew Ashong, and touring with Bonobo, Chet Faker and Mr Scruff.
Add to cart