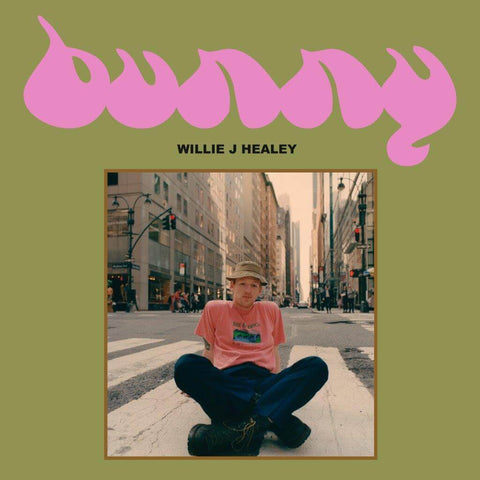 RELEASE
Willie J Healey - Bunny
LABEL:
YALA! Records
PRE-ORDER ITEM
Expected in stock between 25th August - 8th September
PLEASE ORDER PRE-ORDER ITEMS SEPARATELY FROM IN STOCK ITEMS IF YOU WOULD LIKE TO AVOID DELAYS TO YOUR ORDER/S
Is Willie J Healey your favourite artists' favourite artist? You better believe it. Alex Turner, Joe Talbot of IDLES, Jamie T and Orlando Weeks are among those who believe, most having come onboard following the Neil Young-meets-The Beatles-meets Elvis Costello charms of his 2020 album 'Twin Heavy'. And while Willie has largely been the preserve of those in the know, that's all about to change. When Florence Welch heard his upcoming album 'Bunny' via its producer, her friend Loren Humphrey, as well as through YALA! Records co- founder Felix White, she was sufficiently impressed to invite Willie and his band on this autumn's Florence + The Machine arena tour.
Add to cart