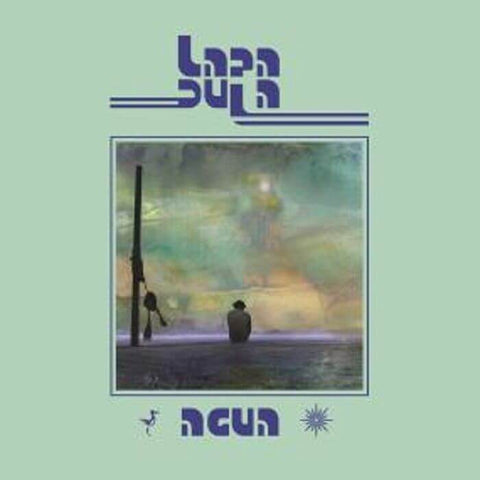 RELEASE
Lapa Dula - Agua
LABEL:
Early Sounds
Printed Inner Sleeve.
Step into a journey through time with Lapa Dula's debut album "Agua", proudly presented by the Early Sounds team. "Agua" is a sonic and aesthetic collage, a tribute to the sounds and memories of Naples and its surroundings in the vibrant cultural and social scene of the mid 1980s, not just a reflection of producer's Alessandro La Padula childhood memories, but also a nod to the myths and legends of Partenope. Written between Rome and Naples and co-produced by label head Pellegrino, "Agua" is the latest addition to the imprint's distinctive "Mediterranean sound" blending funk, Latin, world music, and disco, with songs like the balearic title track "Agua" and the nostalgic ode to rural life "Sibilla", also inspired by the myth of the Sibyl of Cumae, this album takes you on a journey of emotions and experiences.
From vernacular "Scemanfu", a fun play on the French expression "je m'en fous" (I don't care), to the contemplative "Navigante", dedicated to those who have found solace in the sea or in the virtual world, and the final track "Baibai", inspired by the adventurous and licentious affairs of English nobleman Sir Nathaniel Thorold, who lived on the island of Capri, each song tells a story and adds a piece to this mosaic of sounds, images, and places.
Add to cart