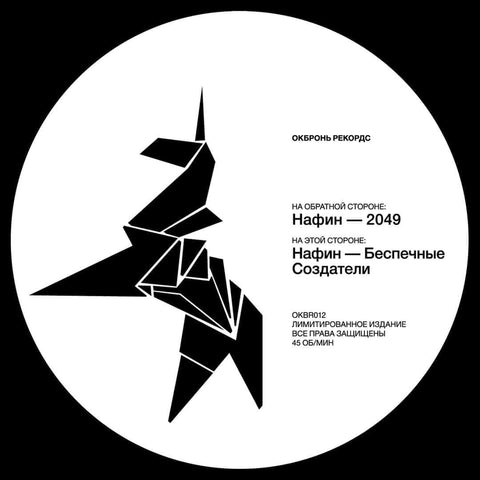 RELEASE
Nothing - 2049 / Careless Creators
LABEL:
Okbron
Media Condition: Mint
Sleeve Condition: Generic
The twelfth release of Okbron will be presented by Russian producer Pete Nothing, who has a great musical background and whose compositions are always distinguished by extraordinary independent melodies.

Tracks 2049 and Careless Creators, epic in content, echo in mood and atmosphere with the legendary motion picture that has inspired by more than one generation of producers, musicians, and film lovers alike. This is a kind of unique journey that Pete invites us to go with him. For the author himself, this release has a special meaning, because he sees in it a kind of message to the future as a vinyl record. Perhaps one day, as in one of the episodes of the film, our descendants will get the coveted artifact from the archives and try to restore the picture of the past from it.

300 copies. No repress.
Add to cart