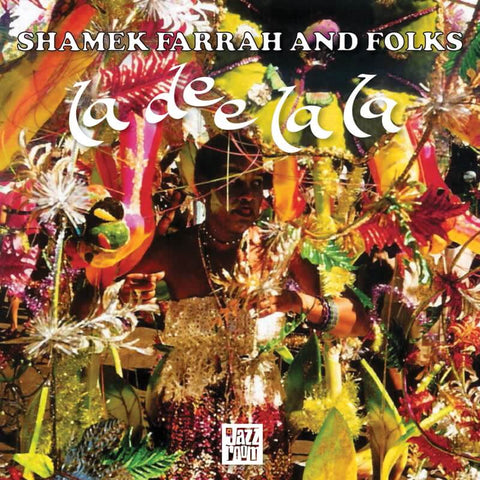 RELEASE
Shamek Farrah & Folks - La Dee La La
LABEL:
Jazz Room Records
Another top notch Funky Spiritual Jazz release from Paul Murphy's Jazz Room Records. Featuring Strata-East stalwart Shamek Farrah on Saxes and an all star cast including Trumpet Legend Malachi Thompson.
The music is a Funky Spiritual Afro-Latin Soul mix with the Miriam Makeba influenced Cape Township Party title track and the Jazz Soul grooves of "Waiting For Marvin" both highlights..
Get down to the Worldwide Sound with the Latin Jazz grooves of "The White Lady" featuring Sonelius Smith on Piano and "Along Came Ron Rahsaan" with Vivian Chandler singing a wordless Spiritual Jazz Headspace Lullaby.
Totally obscure and his recordings fetching exhorbitant prices (a re-issue Japanese CD is 3 figures) Shamek Farrah ranks with the great unrecorded. Two releases on Strata East in the '70s, a couple for RA, a release in '95. The reissue of this 1978 recording for RA by Jazz Room Records reintroduces a roomful of rarely heard musicians, along with a young Malachi Thompson soon to become an Internationally renowned Jazz Heavyweight.
Vinyl, 12", LP
Add to cart